Airport shuttling – from work to fun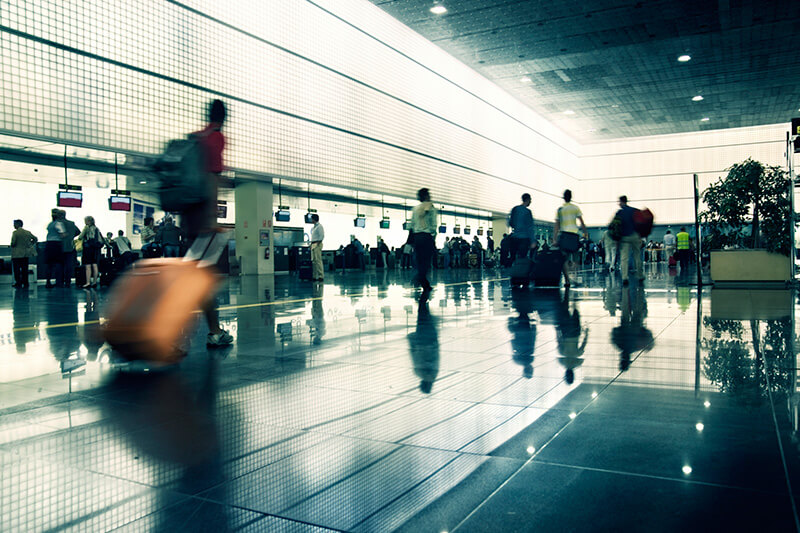 Many holidays are planned from the office desks behind which people like you spend most of their working days. It only takes a couple of clicks to pick up that last ticket for a flight to an exotic country that leaves the next day, right after office hours.
Now, however, you have a dilemma on your hands: how to find an airport shuttle as quickly and easily as you bought that ticket, without asking for an extra day off just for going to and returning from the airport? The ugliest part of any holiday is looking for a bus to take you to your destination or, worse, missing your flight because you arrived at the airport too late.
For all these problems, there's a single answer: round-trip airport shuttling. OK, we admit that it doesn't sound as cool as lying on a sunny beach, cool beverage of your choice in hand, but hey, it's the kind of thing that makes a holiday just perfect.
How can a round-trip airport shuttle service make your life easier?
Aside from the pleasure of not wasting your time, you also get the certainty that your holiday will go according to plan. The advantages of airport shuttling are what makes a trip even better:
Saving time – You get to the airport faster because you don't have to change vehicles in the cities where airports are located;
Safety – No need to worry about having your luggage misplaced or stolen;
Prompt service – You can rest assured that you will be on time for that flight to your dream holiday;
Comfort – Comfortable chairs and generous legroom;
Possible savings – Transfero fares are fair and fixed. If you're lucky, you might find a special deal or offer;
Trip customization – Transfero's services are not limited to the regular schedule of buses and cars; Clients who want VIP, individual shuttle services will not leave disappointed;
Online access to schedules and fares – We guarantee that any ticket sold online will match the date and hour of your departure, which is not always the case in this market;
If you want to make sure that your holiday will be exactly the way you want it, the safest option is to use a private shuttle service, one that will make your planning and traveling easier and more comfortable. No extra days off, no worries that you could miss your flight. Just fun.
Photo: www.holiday-transfer.co.uk
Plati securizate prin: